P L A N T S F O R S P R I N G
I L E X A Q U I F O L I U M 'F E R O X A R G E N T E A '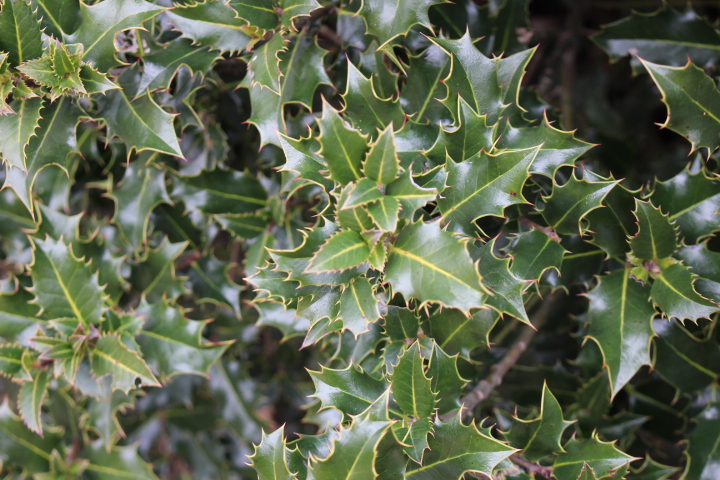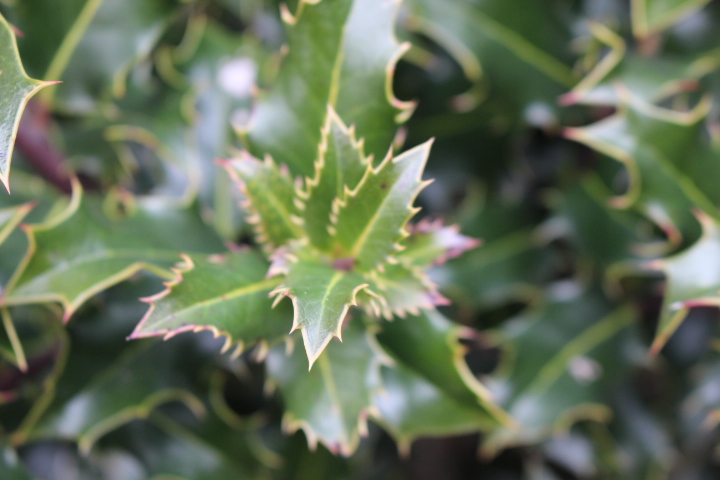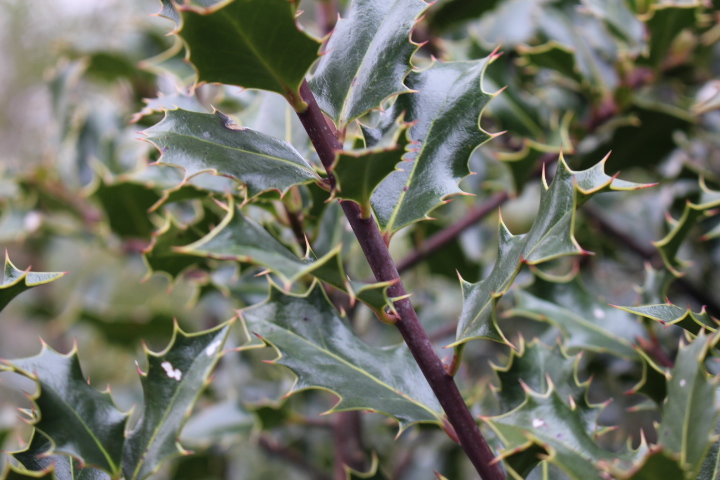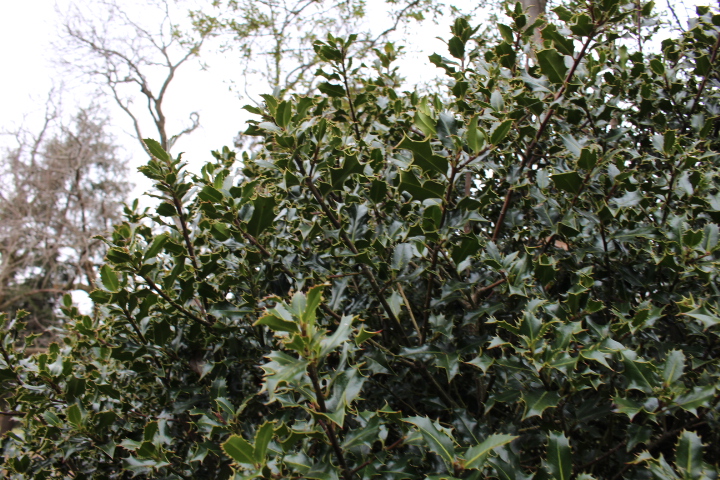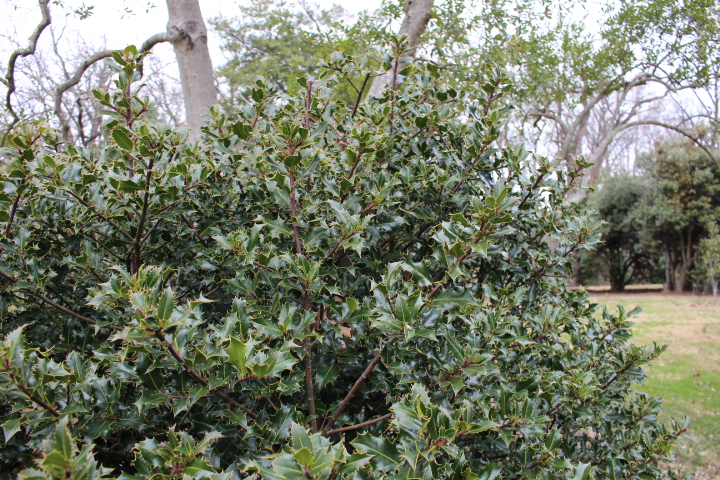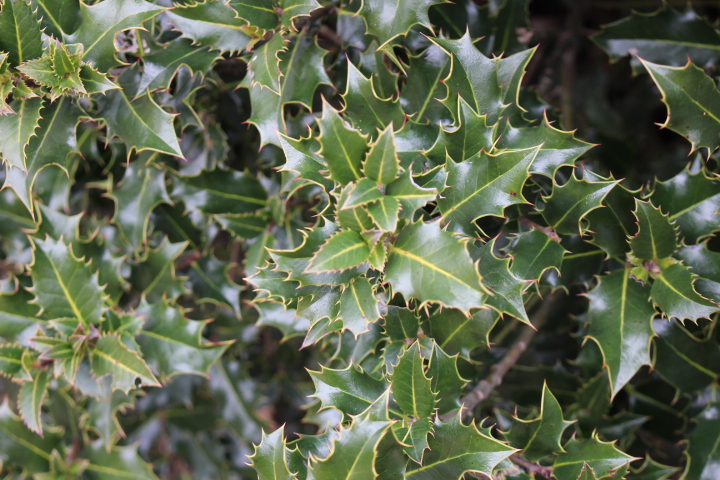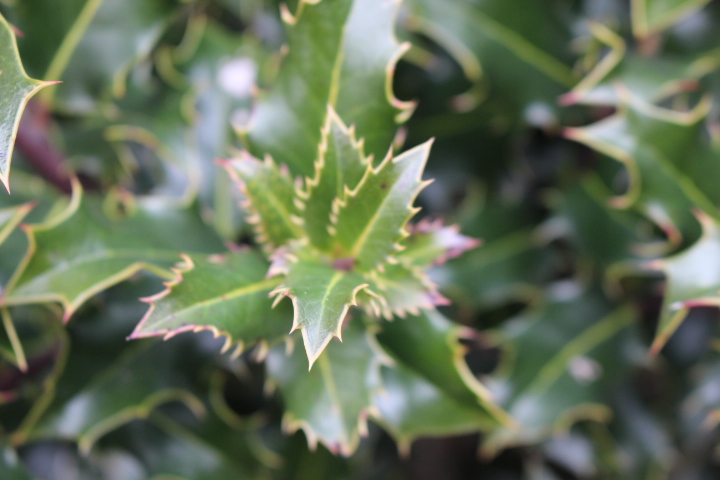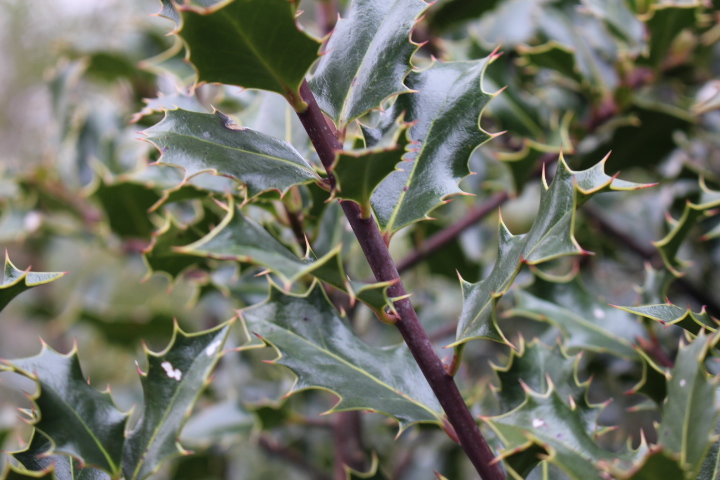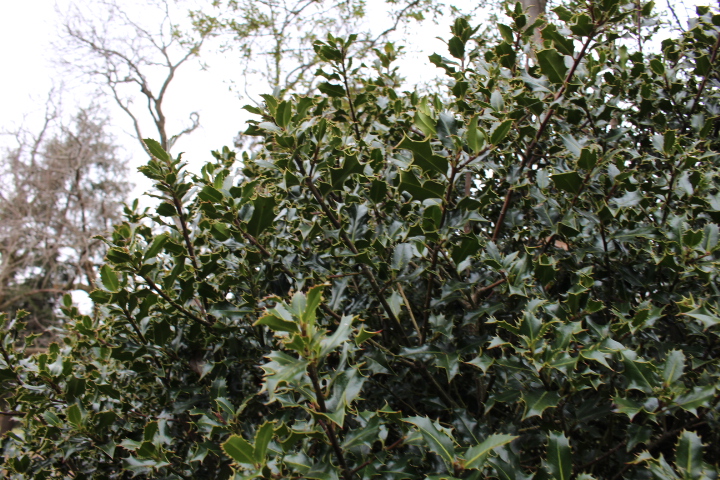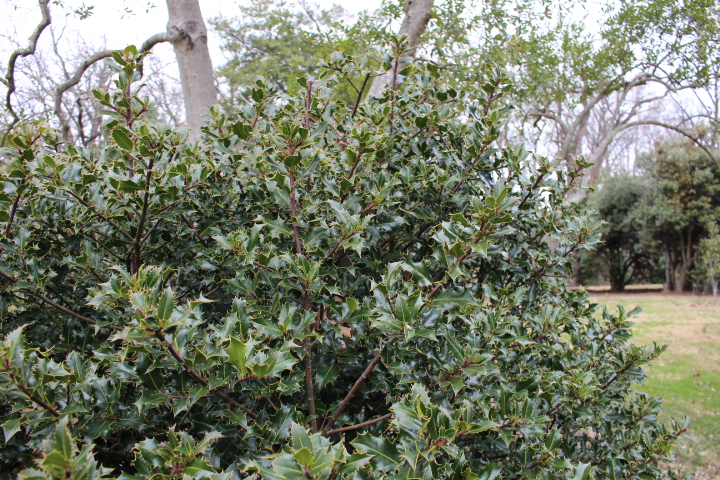 C O M M O N N A M E: Silver Hedgehog Holly
F A M I L Y: Aquifoliaceae
H A B I T: Evergreen or deciduous shrub
O R I G I N: Europe
Z O N E : 6 to 9
H E I G H T: 15
S U N : Full sun to full shade
S O I L : Well-drained
T A G S : barrier plant, male clone, showy, drought tolerant, deer resistant, toxic
F O L I A G E , F L O W E R +
Leaves are glossy, variegated, spiny and its margins are extremely pointy and prickly.
Because it is a male clone holly, it does not produce berries.
C A R E
This holly can grow well in a wide range of soil types, as long as it well-drained, but prefers rich and organic types. Prune in winter and early to mid summer. In brighter settings with more sun, its growth has better color and density. Lay a thick layer of mulch around roots for winter protection from cold extremes.
L A N D S C A P E V A L U E
It can be used as a vertical accent plant, for massings, as a barrier or screen, and for topiary.