P L A N T S F O R W I N T E R + S P R I N G
I L E X A Q U I F O L I U M ' V A R I E G A T A '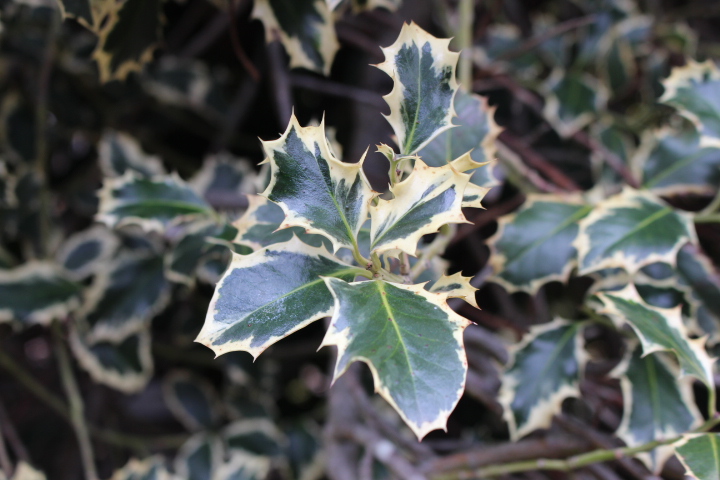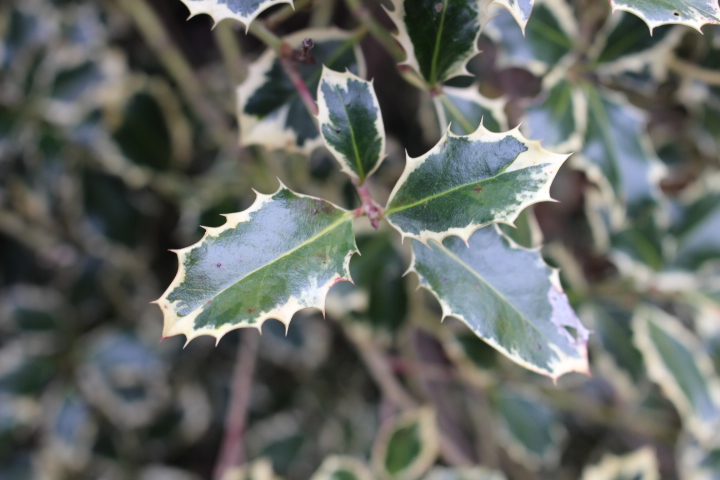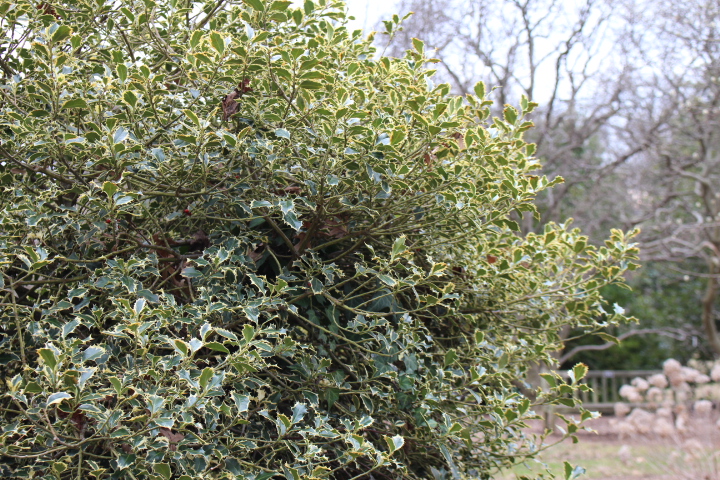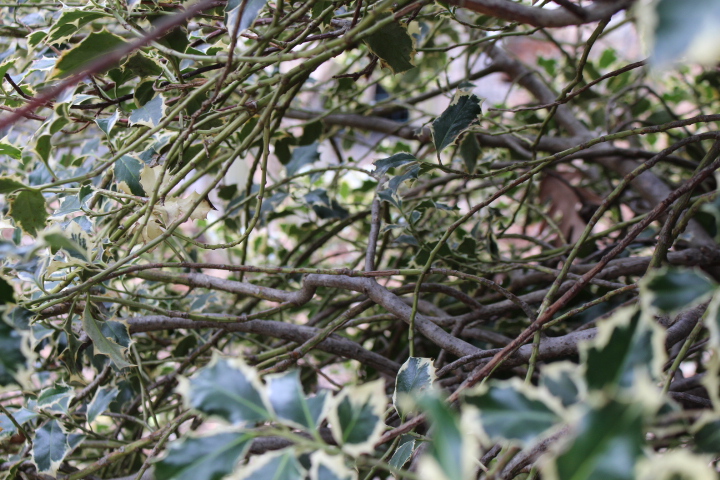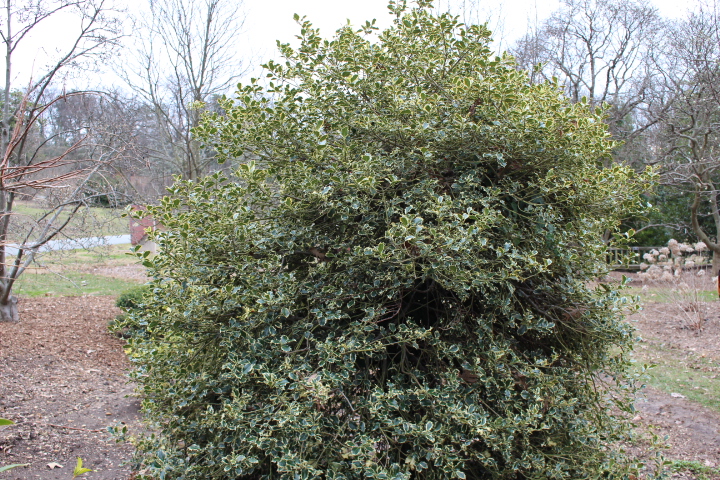 C O M M O N N A M E: Variegated English Holly
F A M I L Y: Aquifoliaceae
H A B I T: Evergreen conical tree
O R I G I N: Britain, Southern + Central Europe
Z O N E : 7-9
H E I G H T: 20 to 25 feet on average
S U N : Full sun to partial shade
S O I L : Moist, clay, loam or sand
T A G S : Holly, small tree, shrub, dioecious, hedging, screen, red drupe, ornamental, evergreen, multi-stemmed, pollinator attractor
F O L I A G E , F L O W E R +
The glossy leaf blade is pointy and spiny; it has splashed white color around its toothed edges and its shape is ovate or elliptic.
Flowers are white and very small; they bloom around May through August. The bright red berries are actually drupes (the center being the seed) and are found only on female plants.
C A R E
This tree is generally low maintenance, yet can benefit from pruning in late winter. It prefers rich and acidic soils, and enjoys moist soils. In winter months, protect its base and root systems with a layer of mulch.
L A N D S C A P E V A L U E
This derivative of traditional Holly is cultivated and grown primarily for its fruit which is ornamental, yet generally known as toxic to humans. Those same berries do attract birds and bees whereas deer tend to avoid it.
Suitable for mass planting, hedges, as an understory due to its shade tolerance, and in woodland gardens.