P L A N T S F O R S P R I N G
C H A E N O M E L E S x S U P E R B A ' J E T T R A I L '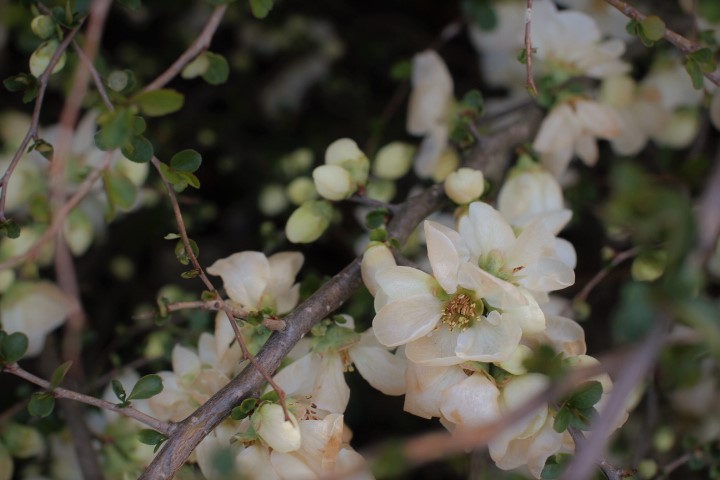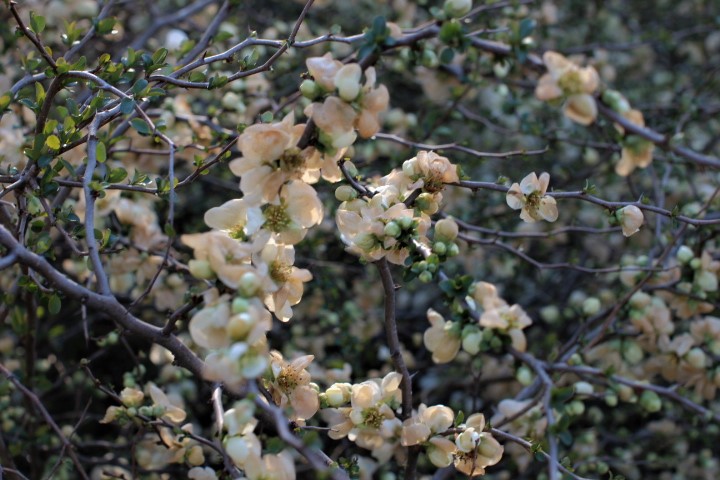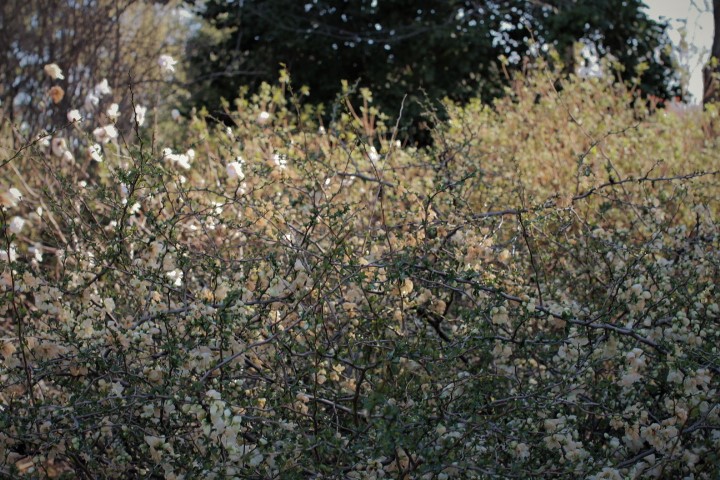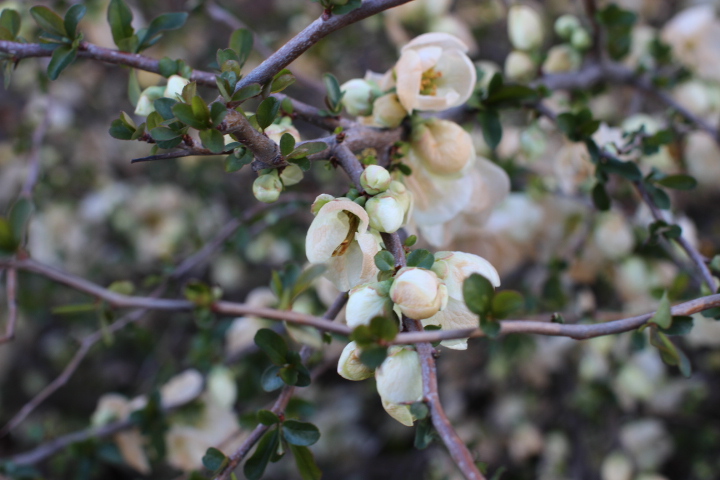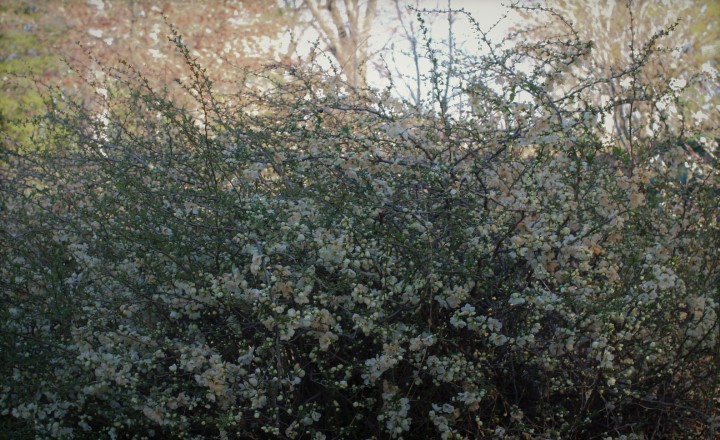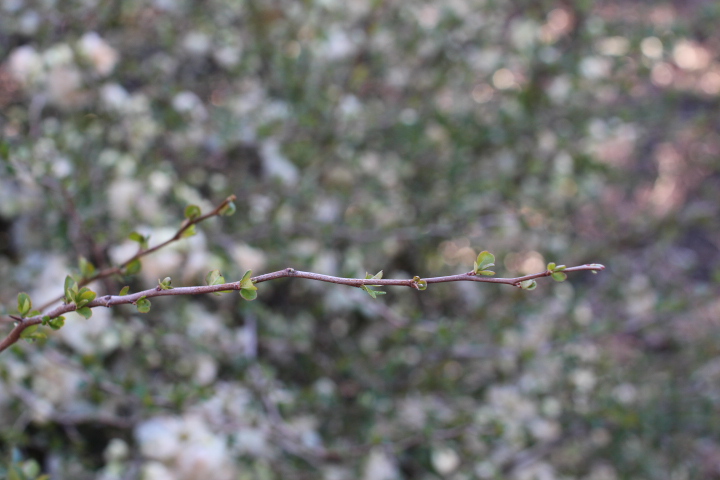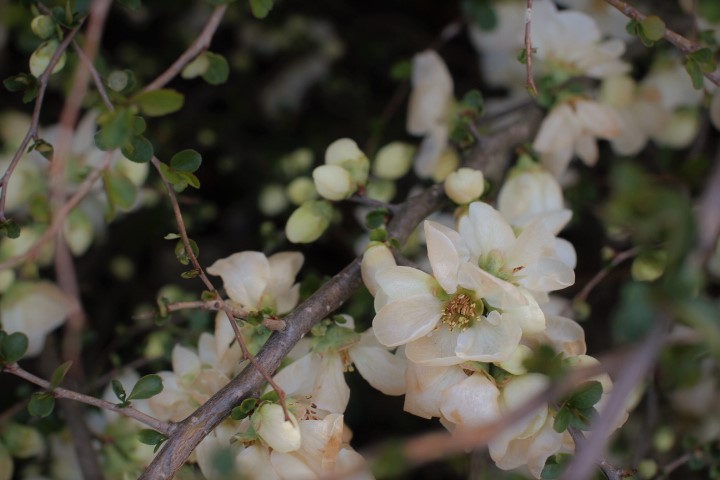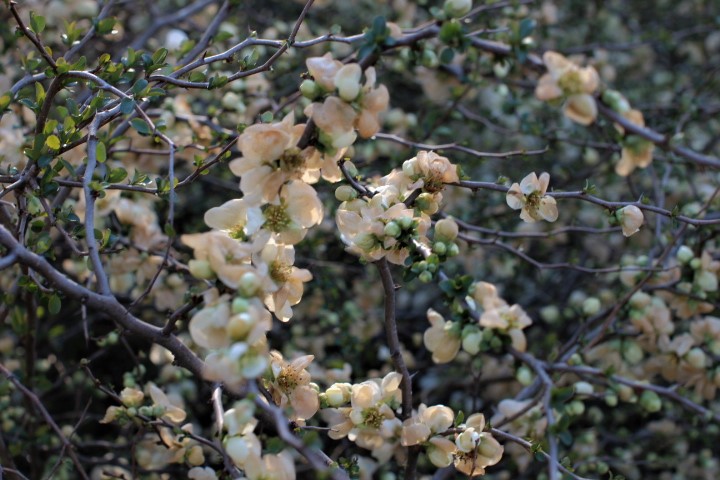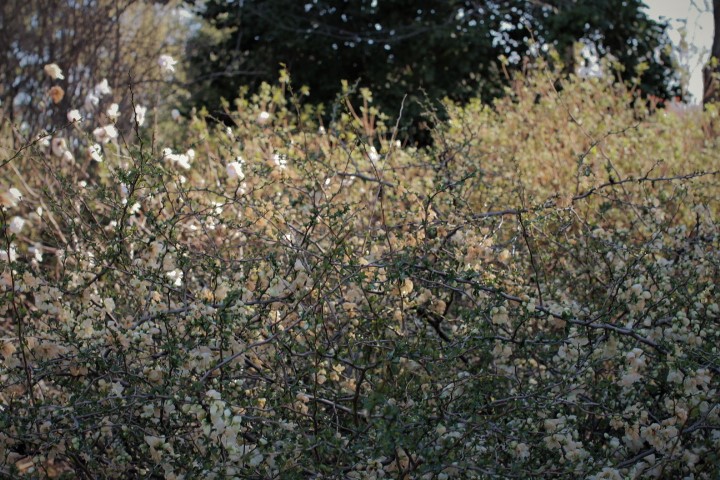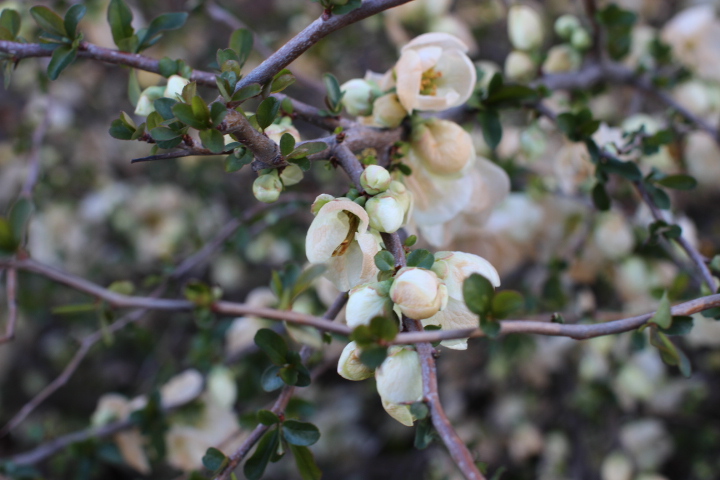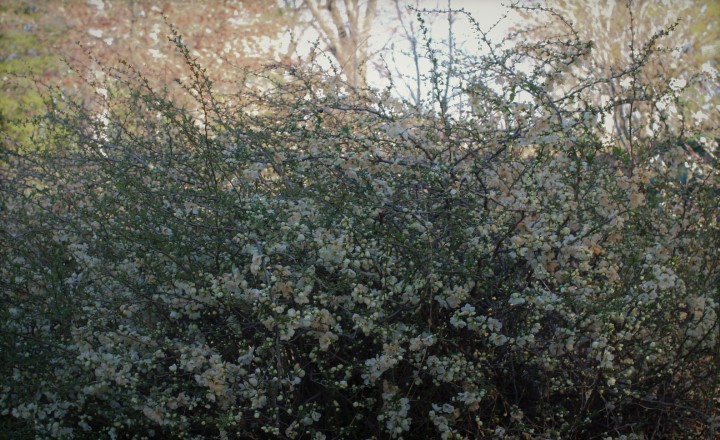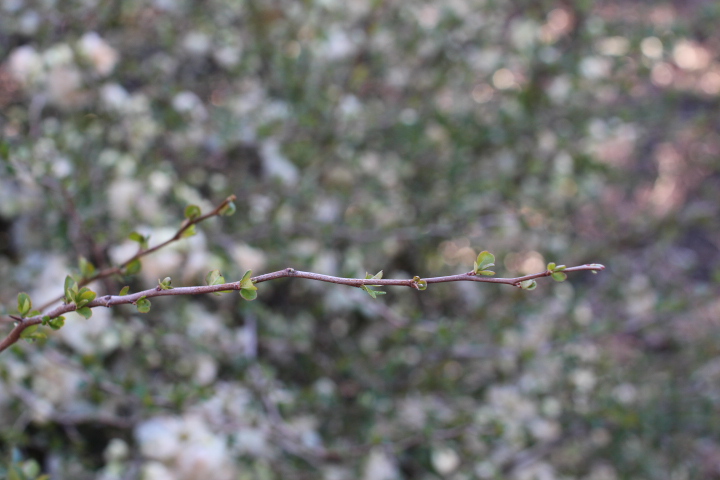 C O M M O N N A M E: Quince, Jet Trail Flowering Quince
F A M I L Y: Rosaceae
H A B I T: Deciduous shrub
O R I G I N: China
Z O N E : 4 to 8
H E I G H T: 2 to 3 (Jet Trail), 6 to 10 ft. on average
S U N : Full sun preferred; partial shade
S O I L : Well drained loam
T A G S : Spring ornamental, specimen, edible fruit, woody plant, monoecious, thorns
F O L I A G E , F L O W E R +
Peach-tinted white blooms appear in late winter and early spring preceding the foliage that will appear in warmer months.
Seemingly non-descript leaves are simple and alternately arranged on spiny and tangly branches.
Depending on the species, a pale but bright yellow bitter fruit the size of a crabapple can be harvested in early fall and used for example in fruit jams.
C A R E
Occasional pruning helps the blooms give their best performance. Make sure it receives plenty of sun; partial shade is acceptable.
L A N D S C A P E V A L U E
Its appeal revolves around spring because the blooms are quite a major head-turner.
Commonly used as hedging, borders, edges and in mass plantings. Pollinator-friendly for bees, drought tolerant and a good option for xeriscaping.
Branches are often used in large floral arrangements and can usually be found at a local florist.