P L A N T S F O R F A L L / S H R U B S /
B U X U S S E M P E R V I R E N S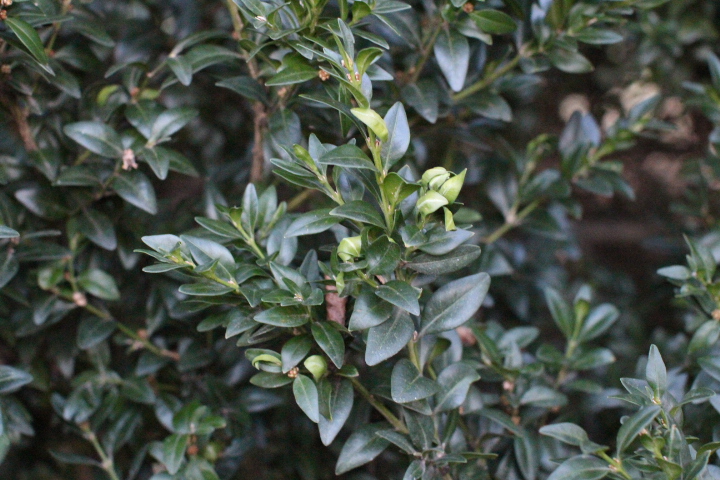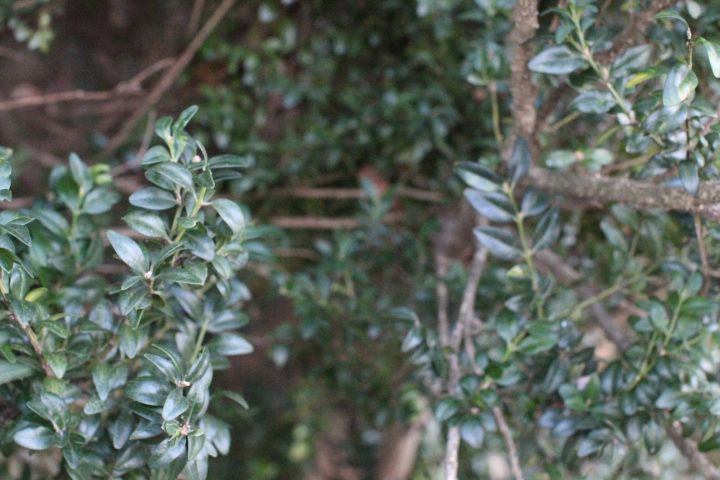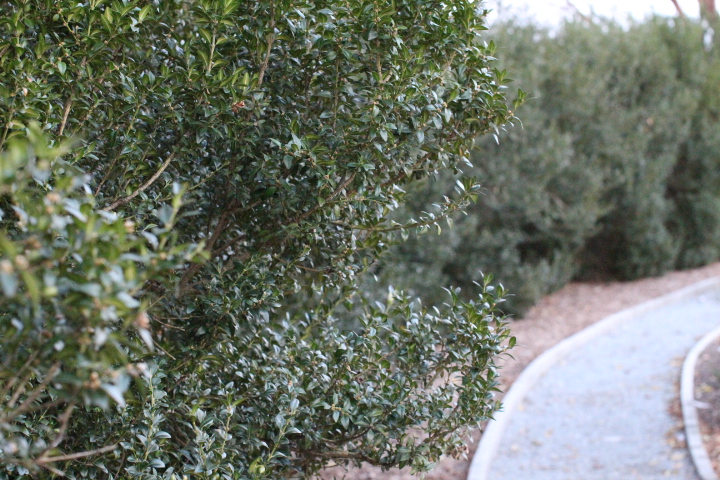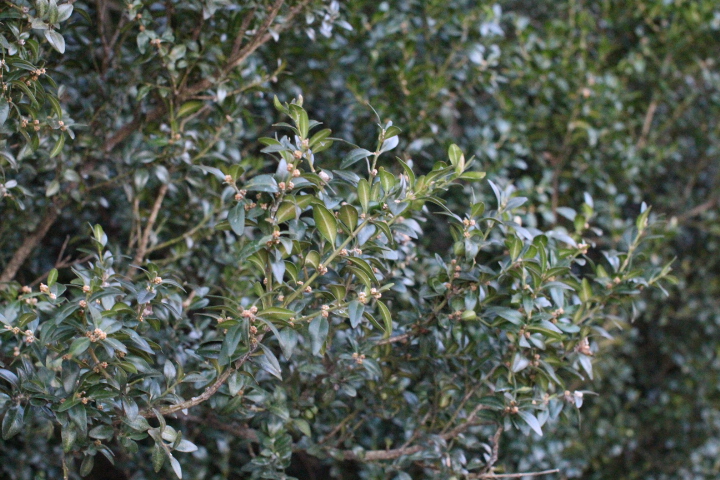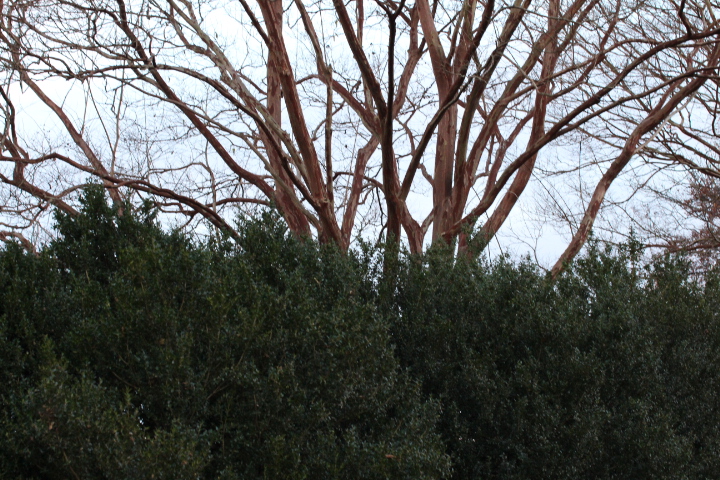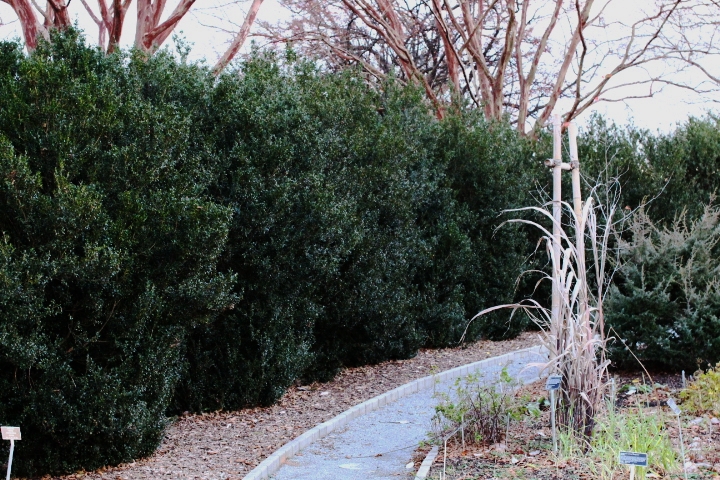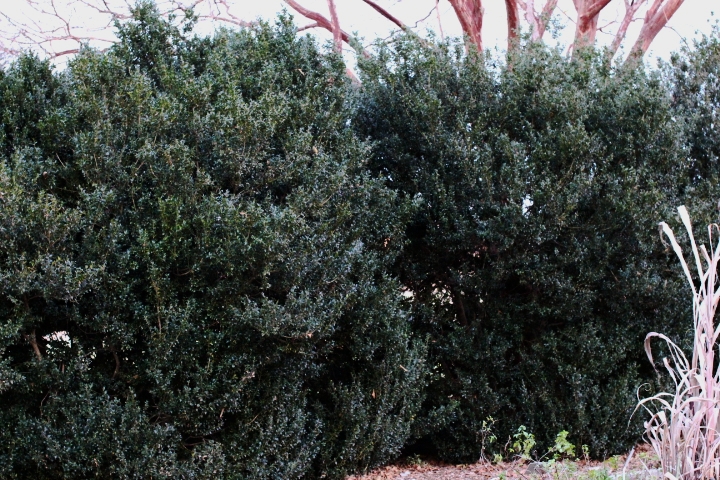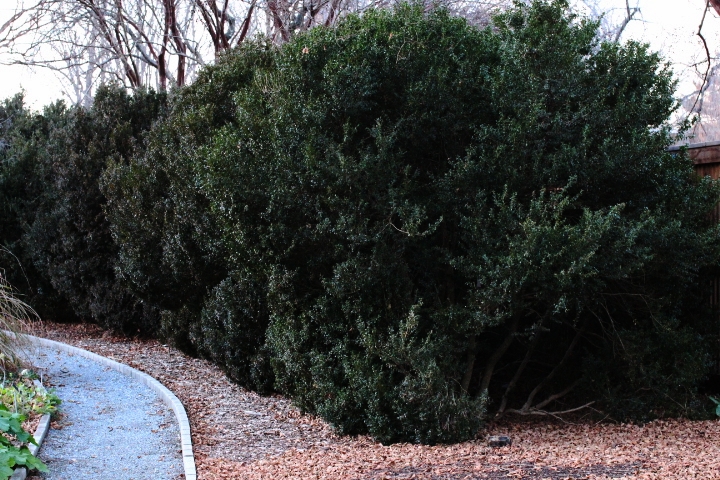 C O M M O N N A M E : Common Boxwood, European Box
O R I G I N : Europe, North Africa, West Asia
F A M I L Y : Buxaceae
Z O N E : 5 to 8
T Y P E : Broadleaf evergreen
H E I G H T : avg. 5 to 15'
S U N : Full sun, partial shade
S O I L : Fertile soil, clay, loam, or sandy
M O I S T U R E : Medium
 
T A G S : specimen, hedging, screening, formal gardens, aristocrat, European gardens


 
D E S C R I P T I O N
Known as the "aristocrat" of hedging plants, the Common Boxwood shrub is often displayed as a hedge or border, especially in formal gardens. It has an exceptional look to it: density for screening, a dark and rich luster as an evergreen and cold hardiness that allows it to keep its appearance.
L E A F
1/2 to 1" in width and close to 1/2" in length, with a short and semi-hairy petiole. Elliptical shape. Opposite and simple in arrangement. Leathery to the touch, dark green on top and light green underneath. Though Common Boxwood is an evergreen the leaves may turn bronze in severe winters.
C A R E
European Boxwood tolerates considerable pruning and cutting. Pruning should be done in late winter or spring. Though it requires less moisture, water deeply during watering. Soils should remain damp in the in-between times, even in winter and if dry spells occur.
________________________________
S O U R C E S
"Manual of Woody Landscape Plants," by Michael Dirr.